Today I finally picked up some books I'd stored away for a while. It's sooooo nice to get them back again :)
Now I just need to find the time to read them all again (and again, and again).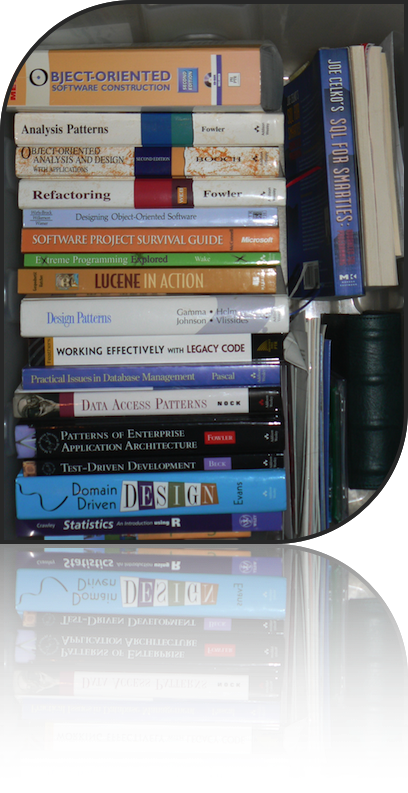 And, in case you hadn't guessed, this was mostly the Object Oriented box (I have a few more boxes)...
Object Oriented Software Construction, Bertrand Meyer
Analysis Patterns, Martin Fowler
Object Oriented Analysis and Design, Booch
Refactoring, Marting Fowler
Designing Object Oriented Software, Wirfs-Brock et al
Software Survival Guide, Steve McConell
Extreme Programming Explained, Wake
Lucene in Action
Design Patterns, Gamma et al
Working Effectively with Legacy Code
Practical Issues in Database Management
Data Access Patterns
Patterns of Enterprise Application Architecture, Fowler
Test Driven Development, Beck
Domain Driven Design, Evans
Statisticts - an introduction using R, Crawley